life in 2.5 dimensions

feminism & weapons

0s+1s collective

dryckesbröderna
osäkerhetsprincipen

nollywood hustlers

ukiyo diary

ama-san
not one of them

a year of sisterhood

statement + bio

journalism

press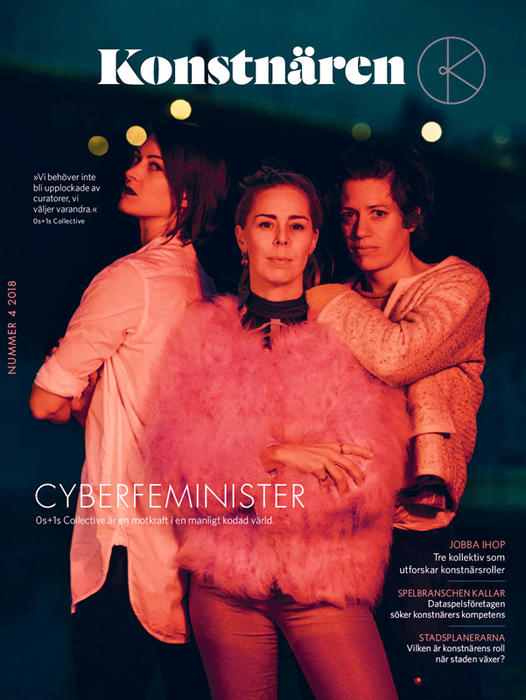 The latest issue of magazine Konstnären (The Artist),
published by KRO, the national artist organisation of
Sweden, features an interview with 0s+1s Collective,
on the theme of artistic collaboration and selforganizing
in a predominantly individualist art world. On the cover
are 3/4s of 0s+1s, also known as Osäkerhetsprincipen/
The Uncertainty Principle. Read it here (in Swedish).