life in 2.5 dimensions

feminism & weapons

0s+1s collective

dryckesbröderna
osäkerhetsprincipen

nollywood hustlers

ukiyo diary

ama-san
not one of them

a year of sisterhood

statement + bio

journalism & criticism

artist books

press

Ukiyo Diary - One Month in the Floating World is an artwork consisting of a 34 channel video installation, hundreds of polaroid photos and an artist book of 700 pages in color.
Amoral artist Amanda is taking photographs of beautiful host guys with a small Polaroid camera in Tokyo's "floating world", red light district. She acts like the nice photo-grapher who does not steal the image of the other, but gives it back to him. Amanda tries to conquer the labyrinthic alleys of Kabuki-cho with her female gaze, like a true flaneuse, but is constantly hindered by local club owners who try to sell her to Japanese sarariimen as a hostess or a stripper. Her assistant Anna secretely films everything with a video camera hidden in a small handbag. While the two girls sink deeper into "the dark side of society", as one host named it, the real and the staged merge more and more... Ukiyo Diary is a video-photo-performance project that deals witha specific genre in the Japanese service economy, a peculiar form of emotional labour, or relational economics. It is about contemporary consumerism in an extreme urban area, that involves an intricate play between gender, ethnicity and class positions. On a meta-level the piece is discussing simulacrum, imagery, the process of making art, and a representation of reality that intervene in reality. The act of portraying others with a camera is documented by another camera, which exposes the objecitifying, exoticing side of photography. The artist heroines of this story use the camera as a journalistic weapon, a protection and a tool in a visual catching game. The project is partly docu-mentary, partly mockumentary, dealing with the confusion between the real and the staged.
Quotes in the project are from: Charles Baudelaire: The Painter of Modern Life, Angela Carter: Fireworks
Sei Shonagon: The Pillow Book, and excerpts from videogameYakuza 4.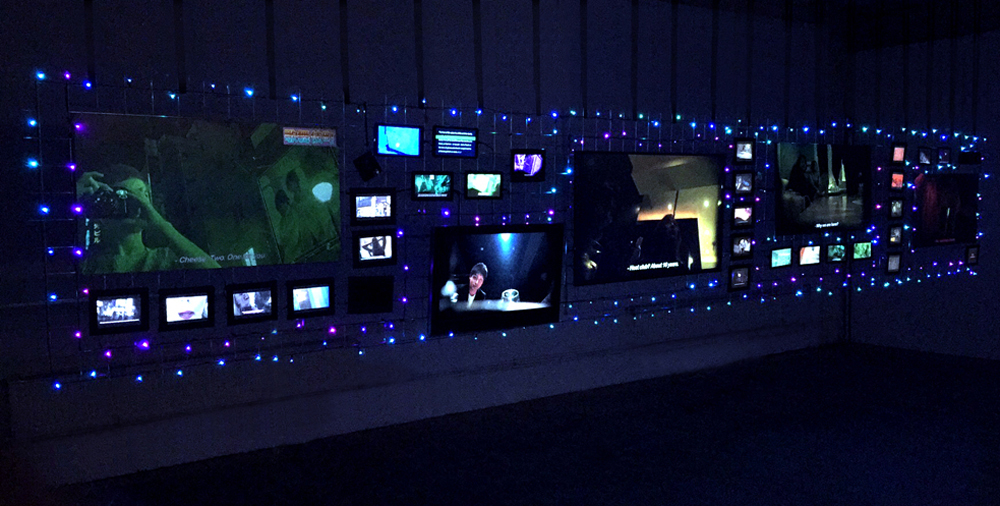 Installation view from Ukiyo Diary - One Month in the Floating World at CFF, Centrum för Fotografi, Stockholm March 2017. 34 channel video piece. Scroll down for more images & description.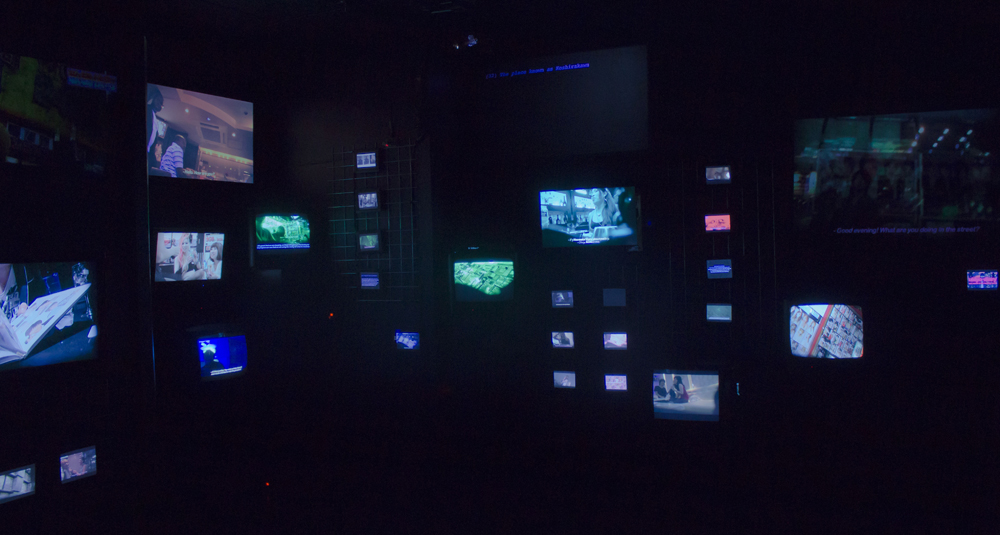 Installation view from Ukiyo Diary at Galleri Verkligheten, Umeå, October 2016.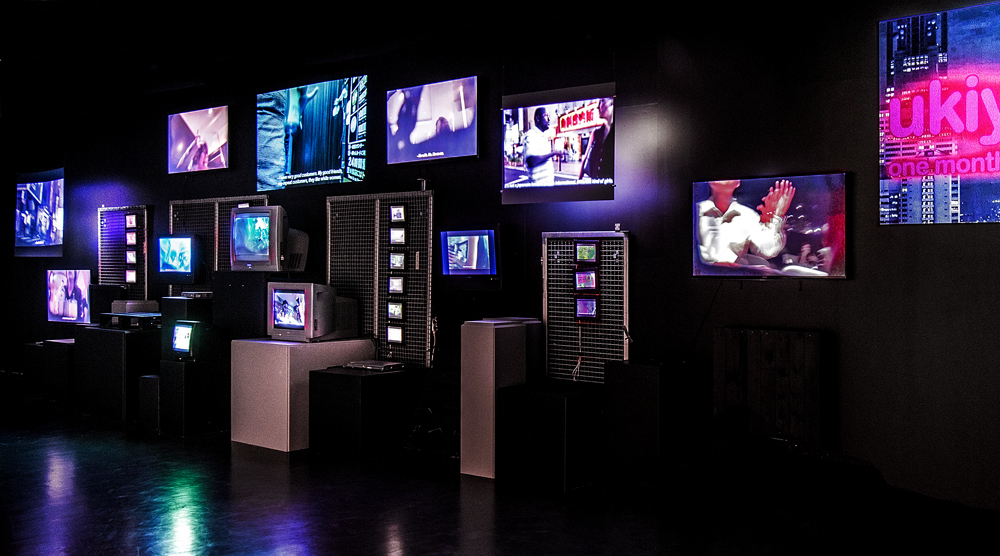 Installation view from Ukiyo Diary at Skellefteå Konsthall, April 2016.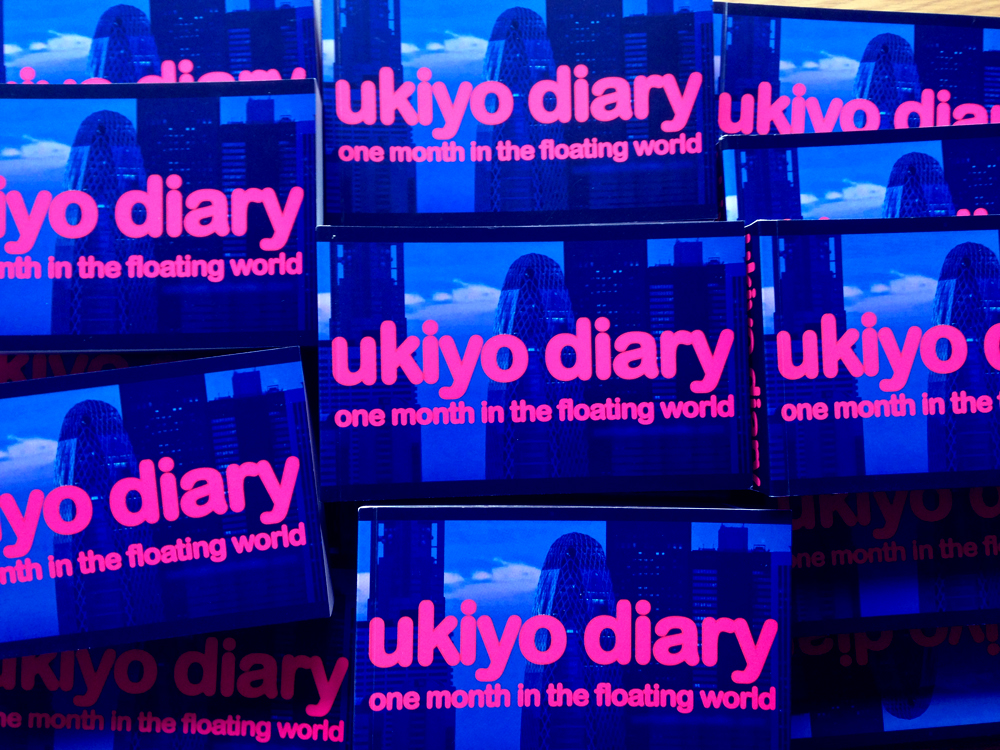 The project also exists as a 700 pages film novel in color that can be read or downloaded as a low res PDF here: Ukiyo Diary - The Artist Book