life in 2.5 dimensions

feminism & weapons

0s+1s collective

dryckesbröderna
osäkerhetsprincipen

nollywood hustlers

ukiyo diary

ama-san
not one of them

a year of sisterhood

statement + bio

journalism & criticism

artist books

press

A Year of Sisterhood is a 9 hours
long archive over the third wave
of feminism in Stockholm,Sweden, filmed by Åsa Elzén and Sonia
Hedstrand during one year 2003-
2004. The films document demon-strations, parties, direct actions
and lectures. We interviewed many feminists about questions such as equal raising of children, salary,
women separatism, resistance
against pornography, feminist self defence, rape and lesbian struggle
in the homo-patriarchy. A year of Sisterhood is an archive, a pool of knowledge and a portait of its time.
Our idea was to write history (her-
story) from our own perspective.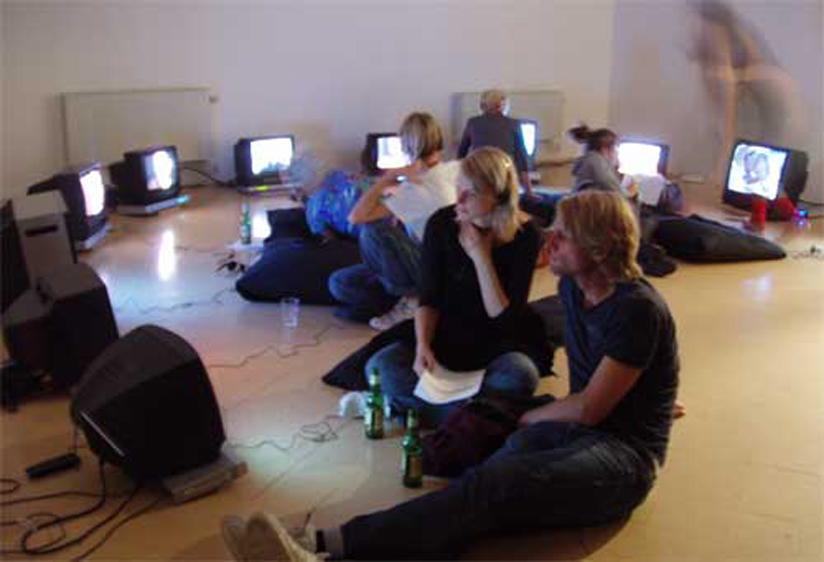 Installation view from A Year of Sisterhood at Gallery AK28, Stockholm 2005.